Huawei FusionSolar for smart solar solutions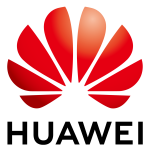 Years of R&D in the field of power electronics
Employees in Research & Development
Patents in the energy sector
Countries represented worldwide
Hours of customer support
Huawei
Product benefits
HUAWEI inverters are durable, premium-quality technological marvels. High-quality engineering and optimum connectivity enable solar energy plants to work efficiently for many decades. Huawei products are constantly improved and subject to rapid technological advances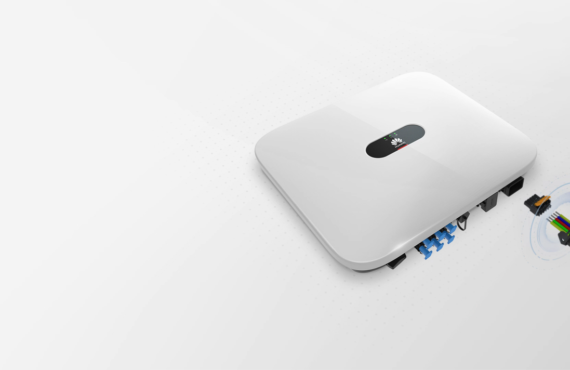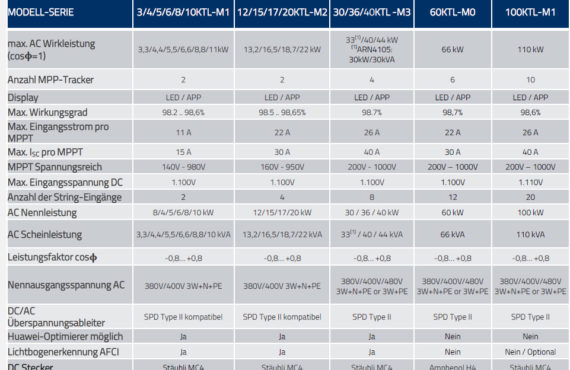 Huawei
Overview inverters
In our table you will find an overview of all inverters from Huawei. This is available for download as a PDF file.
Following benefits are included in our delivery
Three MPP trackers with boost circuit
Natural convection cooling without external fans
RS485 and USB interfaces
1000-VDC switch disconnector
DC and AC type II surge arrester
AC overcurrent protection
​DC reverse polarity protection
PV string troubleshooting
Insulation monitoring
Residual current detection
Graphic LCD display
Low weight: 40 kg/48 kg
Three MPP trackers with boost circuit
Wide Range of potential applications
Flexible and cost-effective string connection
Convection cooling for long service life
High yields with maximum efficiency of up to 99.03%
IP65 protection class for outdoor installation
Overload capability (120%) improves profitable utilisation
Up to 20 years warranty
Commercial Produkte
Huawei Wechselrichter für den gewerblichen und industriellen Gebrauch.
Would you like to make an inquiry?
Use our contact form to send us your specific enquiry regarding our HUAWEI inverters or solar modules from WATTKRAFT.